MARGAUX | HAND-KNIT SWEATER
Intricate beauty, brought to life through committed craftsmanship.
Meticulously handcrafted from regeneratively-sourced, precious raw materials, each hand-knit Margaux is a foundational staple designed with longevity in mind.
LUXURIOUS IN EVERY WAY THAT MATTERS
The limited assortment of Margaux sweaters represents true essentialism– impeccable quality and classic design coming to life as timeless style, connecting the wearer to the bigger story of the world around us.
INTENTIONAL DESIGN TAKES TIME
28 HOURS for artisans to knit by hand
3 YEARS to produce regenerative raw materials
20 limited-edition sweaters made
THE HIGHEST FORM OF CRAFTSMANSHIP
HOW DOES THE TEXTURE FEEL?
Our Merino wool is 20 microns, making it extremely soft, luxurious, and below the human itching threshold. This makes our sweaters perfect for year-round wear + layering. It feels incredible and almost buttery on the skin, similar to cashmere.
Does this knit contain any other materials besides wool?
No, it is 100% regenerative wool with no additives.
Margaux has a boxy, oversized fit.
WHAT IS THE BEST WAY TO CARE FOR REGENERATIVE WOOLN?
Hand wash in cold water and lay flat to dry, or green dry clean. Always fold and never hang your wool knit to maintain its shape.
Not all wool is created equal.
Although some wool can be itchy, the fiber's tactility is entirely dependent on its quality. The careful origins and cultivation of Janessa Leoné's yarns impact their quality, resulting in a sumptuous tactility that is distinctly softer.
We source the finest quality 100% Merino wool available in the United States today, painstakingly sourcing ranches that have been managed holistically and regeneratively for generations. Sheep, as grazing animals, work in harmony with the entirety of their ecosystem, helping to enrich the soil, support biodiversity, improve watersheds, all while providing an annual harvest of soft, distinctly non-itchy fibers. This resulting Shaniko wool combines the fiber's traditional assets of natural thermoregulation and longevity with an unexpectedly luxurious hand feel.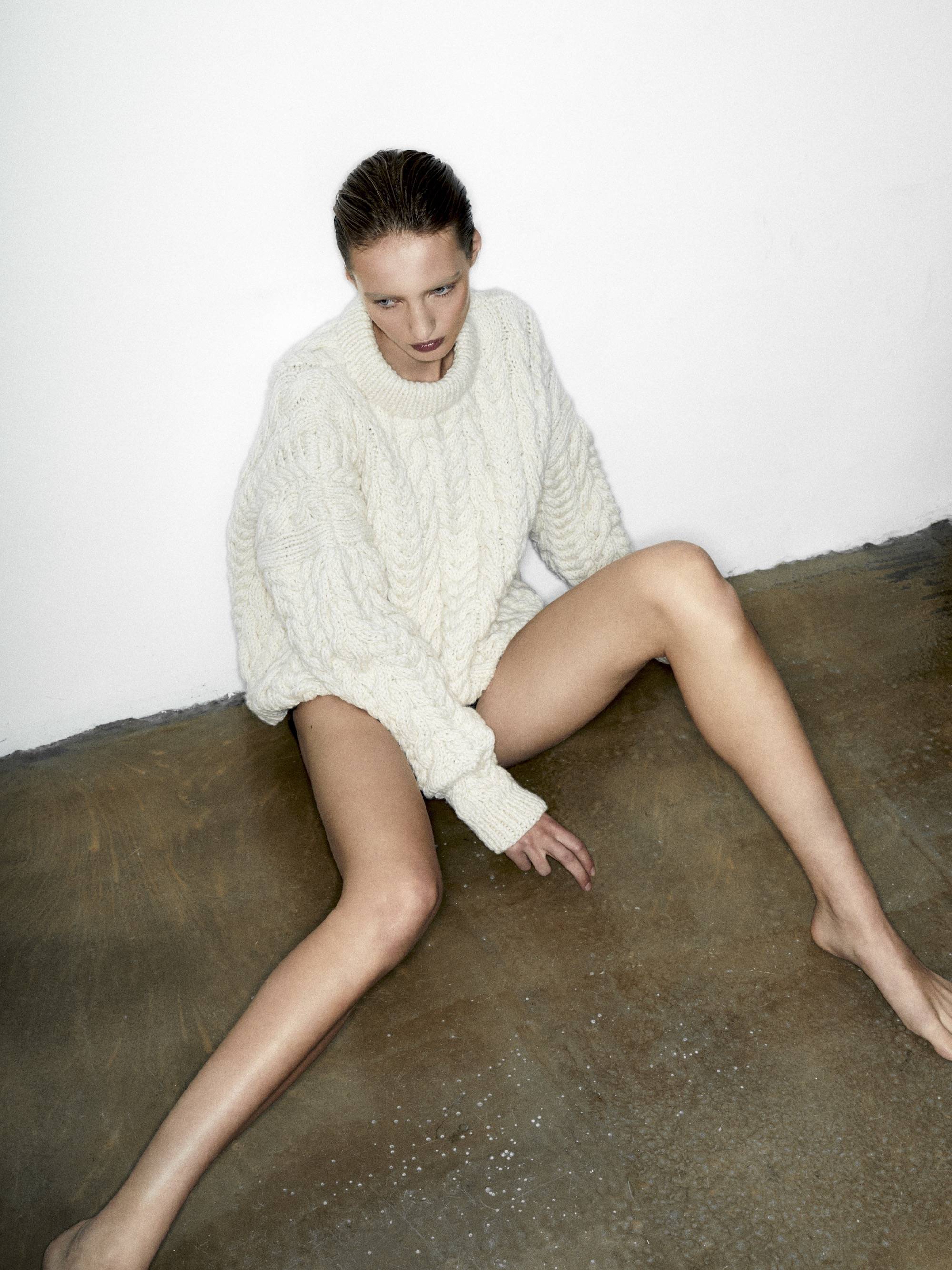 P R E S S
"A reimagining of fashion consumption and production for the designer, highlighting the relationship between what we wear and the land where it is sourced."
— W W D
P R E S S
"There is so much to fawn over with this luxurious sweater, where to even begin?"
— TRAVEL + LEISURE
C U S T O M E R R E V I E W
"Super high quality and the wool is super soft. Definitely made with a lot of thought and care."
— ALICE