we invite you to give with intention.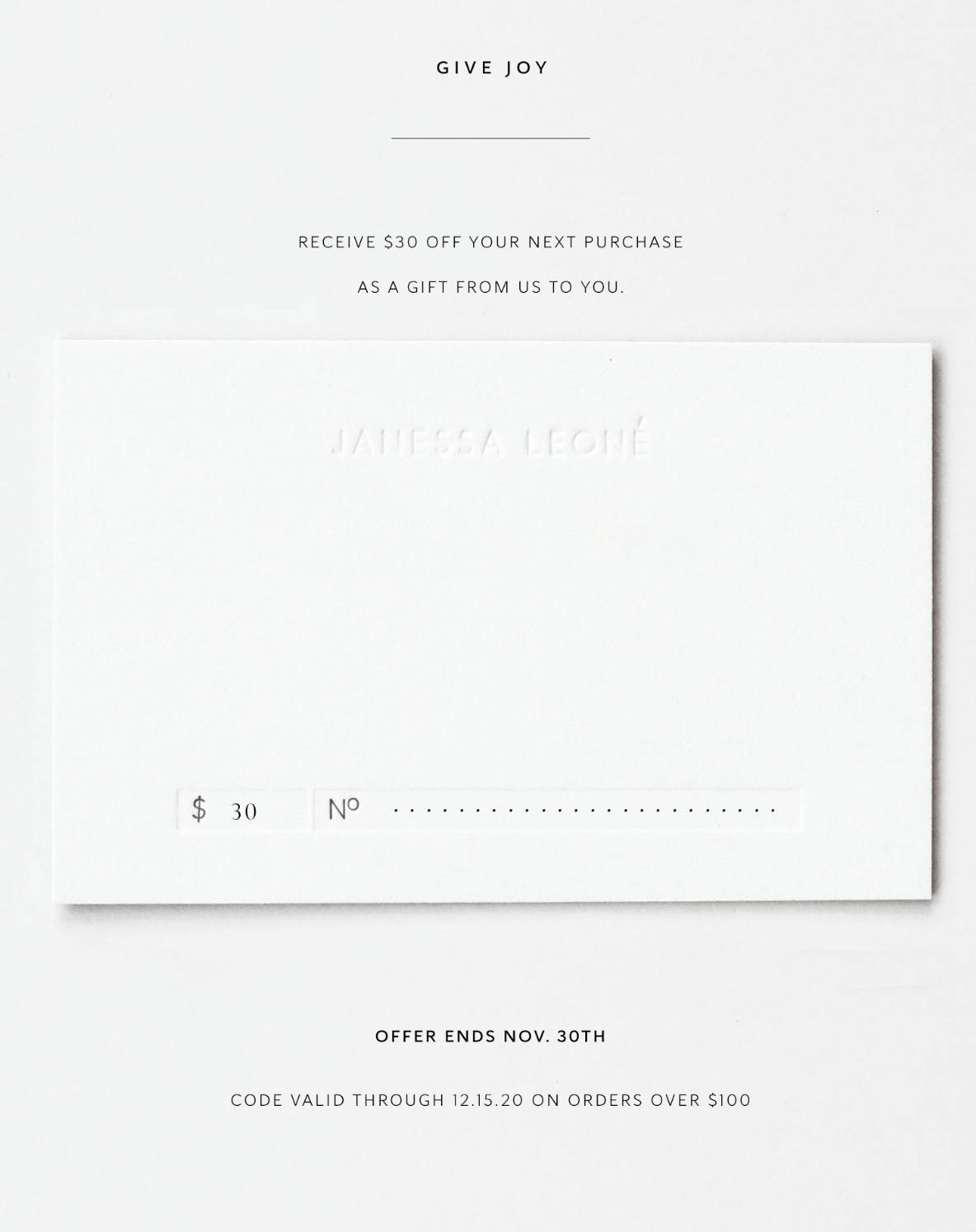 Every day is an occasion to give to yourself and to others. A gift from us will be delivered to your inbox on November 25th to celebrate the joy of giving. [Spread the joy by encouraging your friends to subscribe to receive our gift, too]. Offer available on purchases over $100. Offer valid through December 15th, 2020.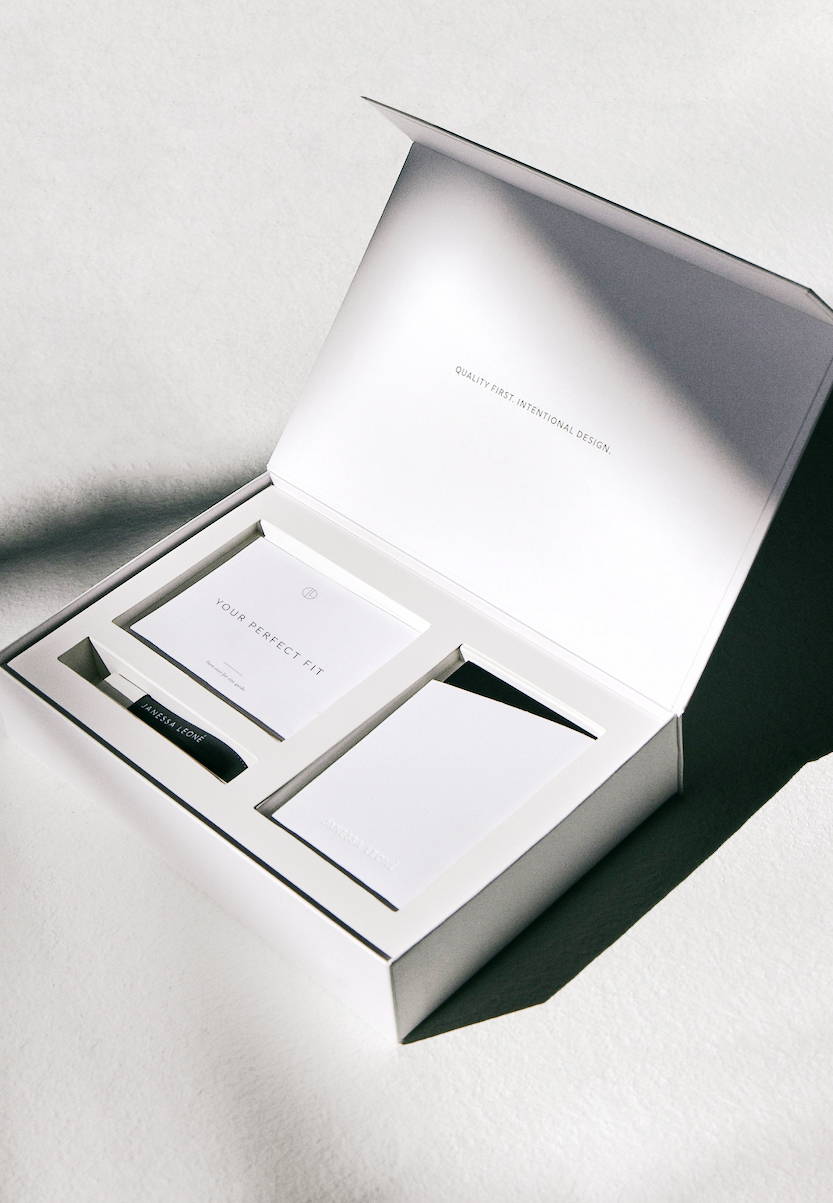 On November 27th, we will be introducing the Janessa Leoné gift-card box, thoughtfully packaged with everything they need to personally select something they'll love forever. Complete with a tape measure, gift card, and size guide for the perfect fit.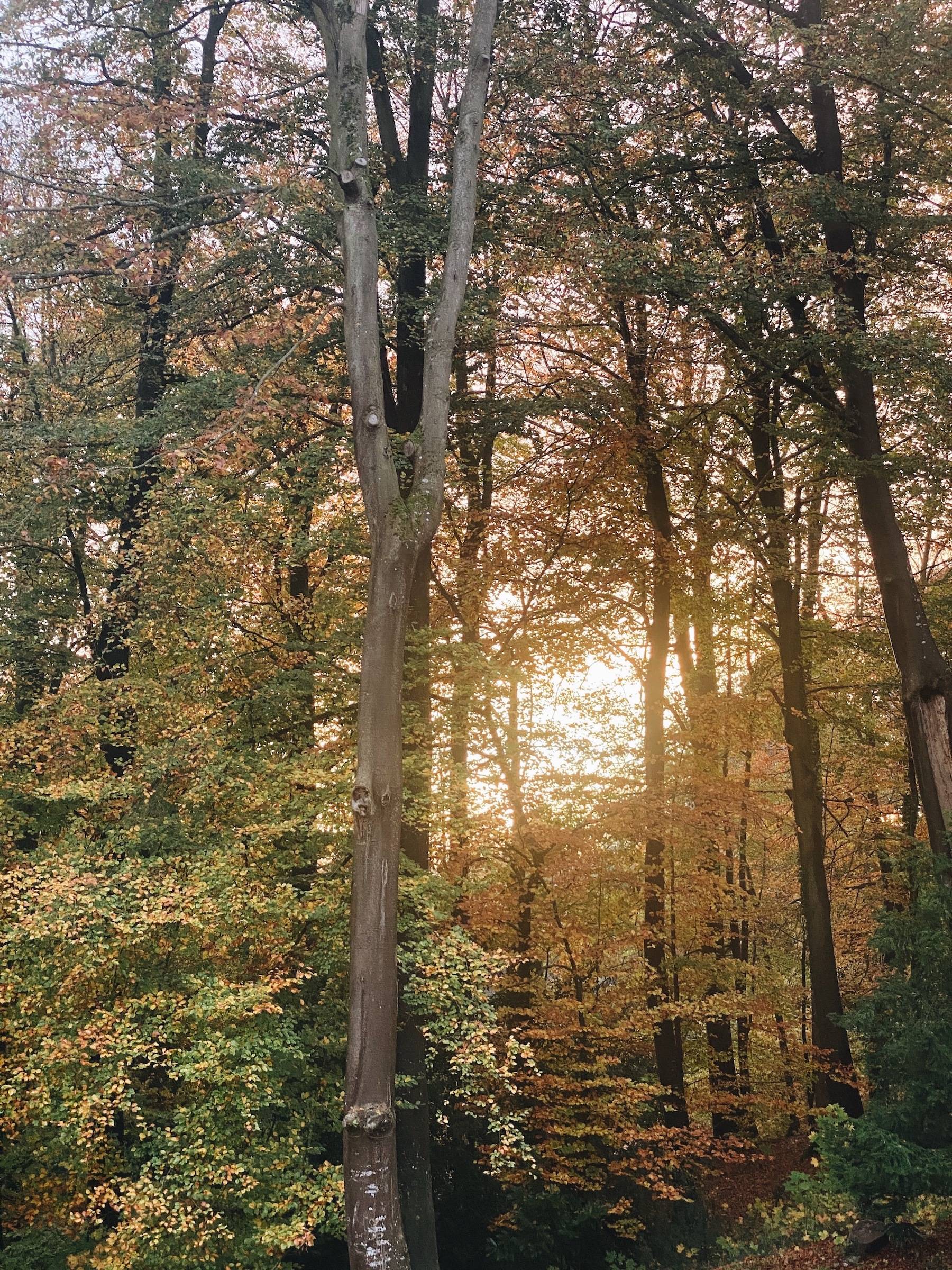 Make small, lasting change every day by choosing well-made, timeless products from companies with responsible practices that preserve our natural resources. Join us in working towards a more sustainable future as we include our Quality Workbook with every purchase as a gift to you and donate 10% of sales from December 1st - 15th to One Tree Planted.