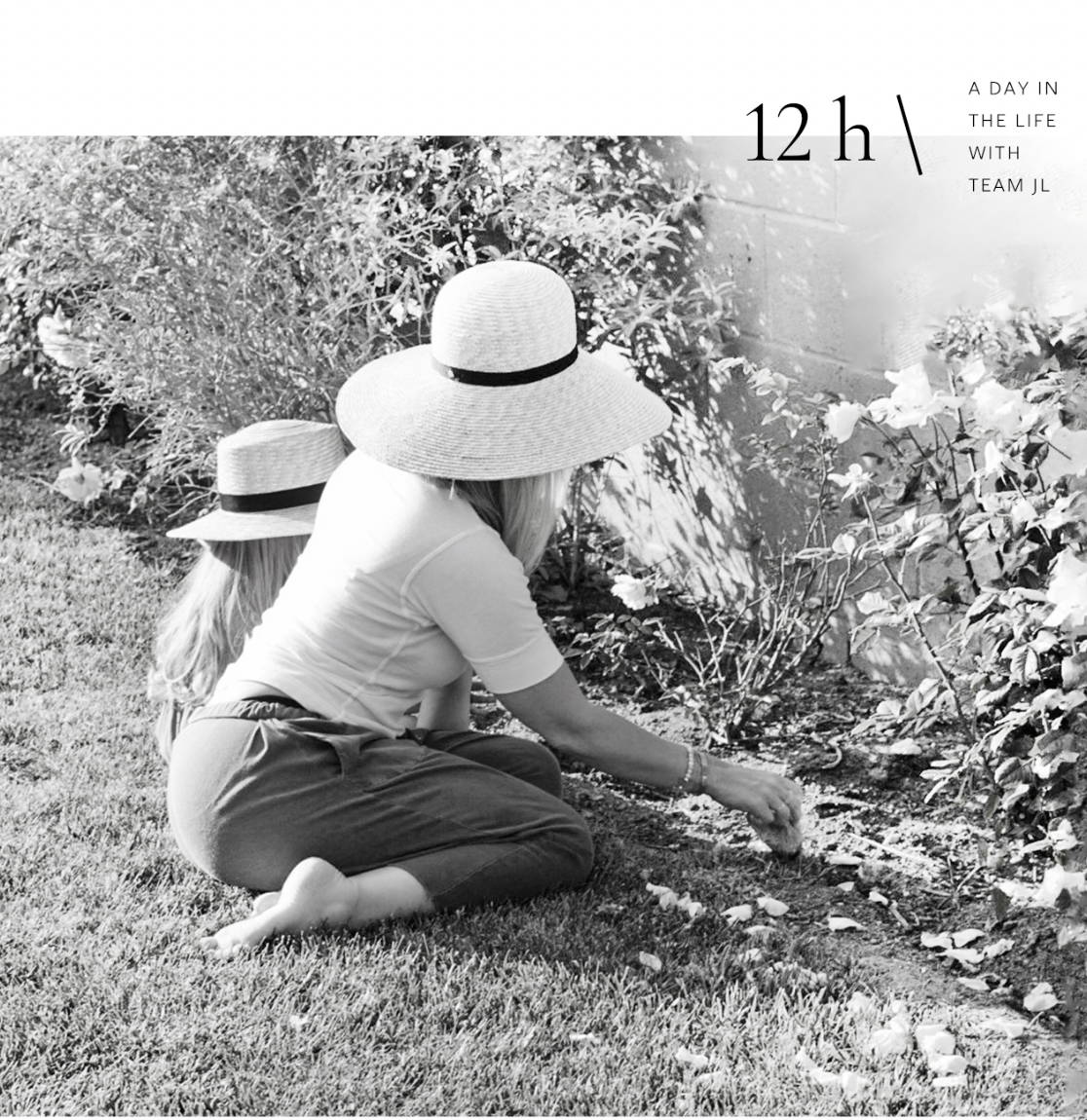 Wake up call courtesy of my littlest one – head straight to the kitchen to make him a bottle and start up the coffee machine, then back to bed for a few minutes of morning snuggles and checking e-mails from my phone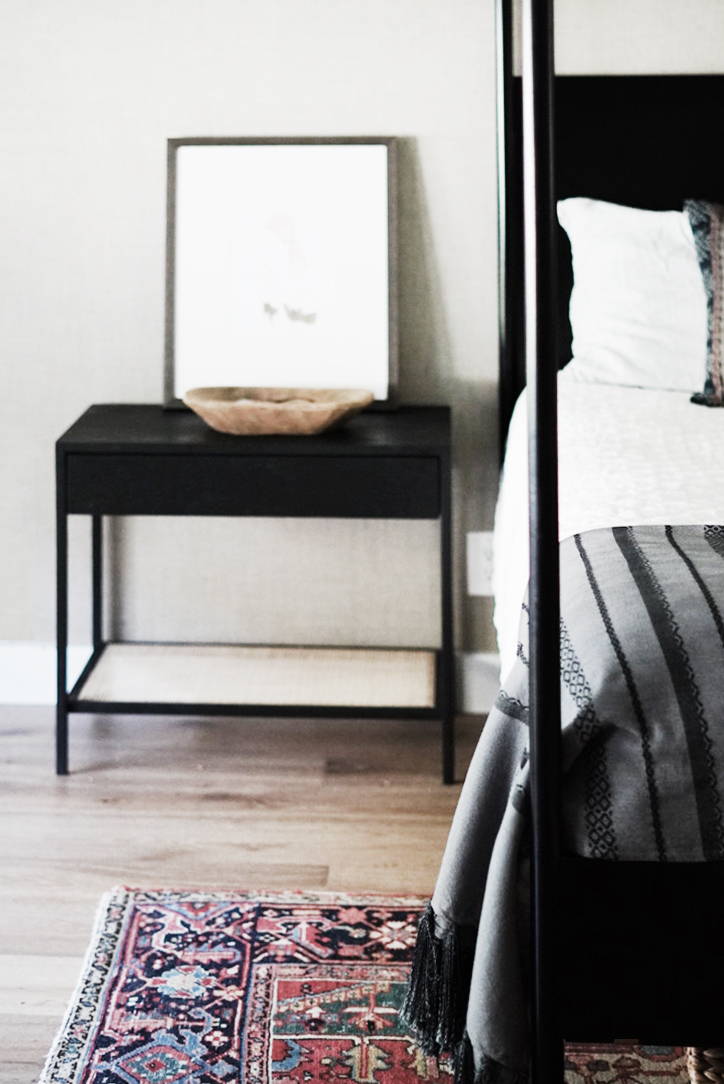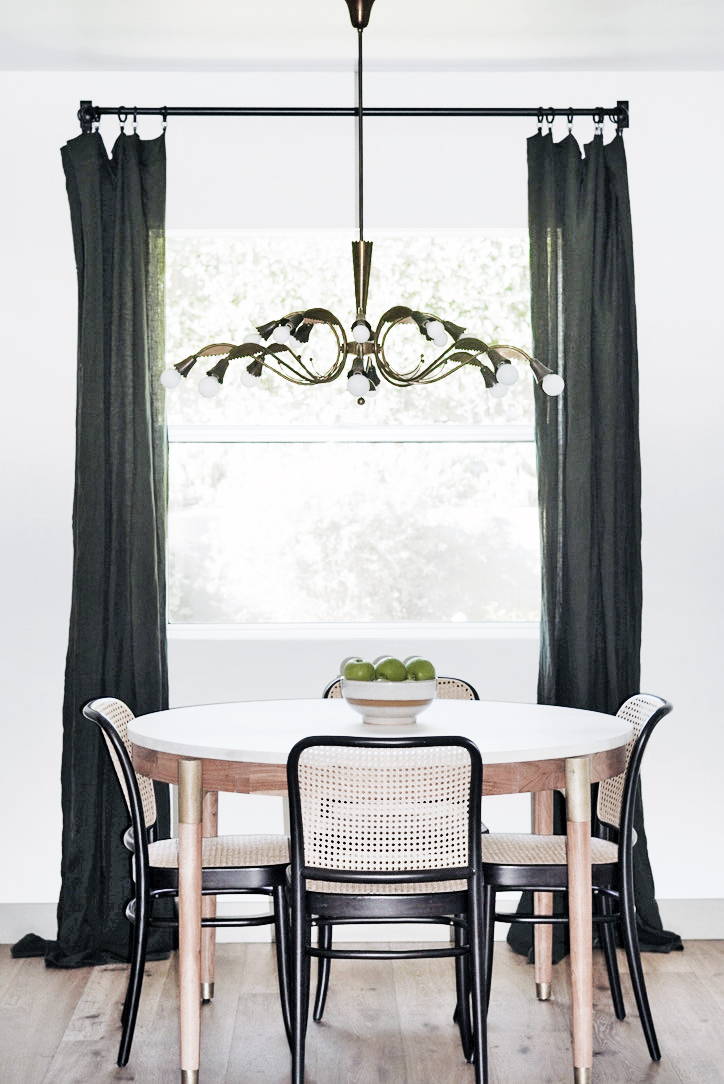 Breakfast with the family (one of the perks of not having to rush out for a meeting or school drop-off).

Fire up my laptop from a corner of the couch while the kids are kept preoccupied by TV.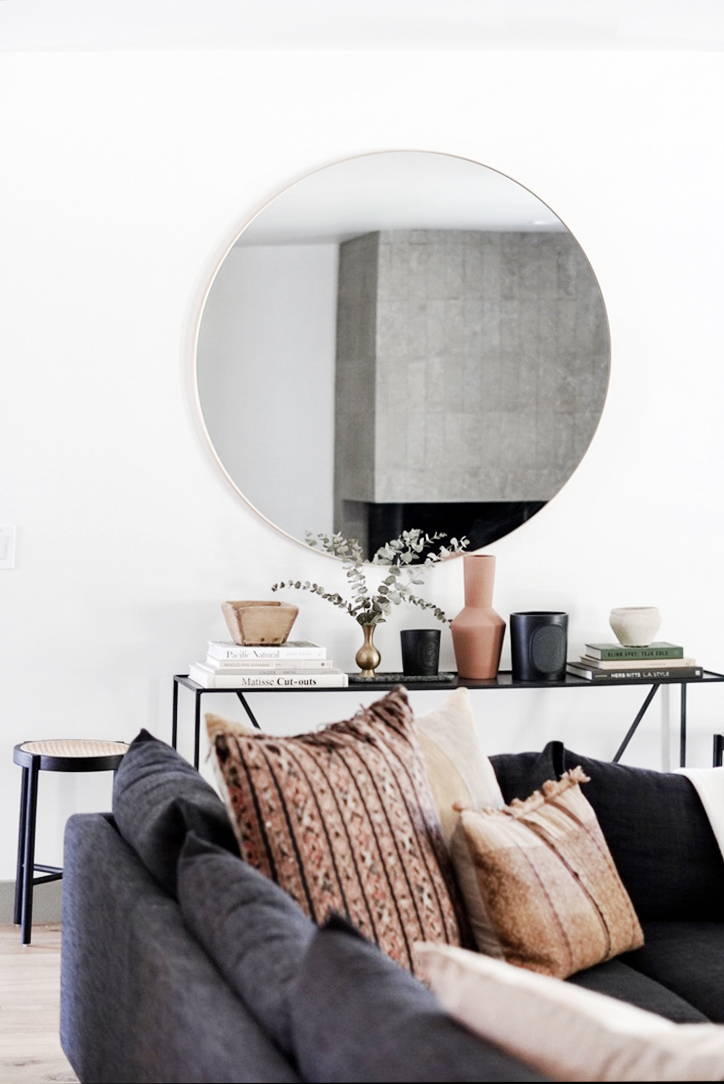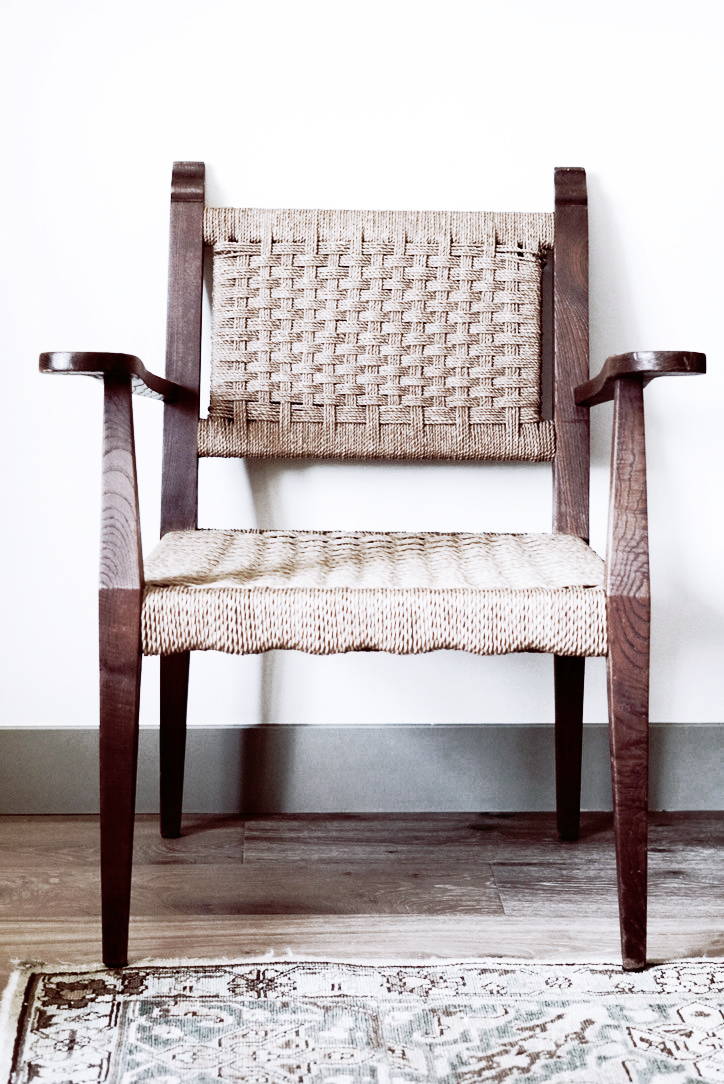 Time for our JL Team virtual check-in, during which we review weekly goals and share updates on ongoing initiatives. I call in from my favorite antique @nickeykehoe chair in a quiet corner of the dining room (pro tip: this chair doubles as the kids' time-out chair, so they avoid it and I know I won't get interrupted here).

Quick break from work to help my 4-year-old with her daily preschool zoom, which often includes a spontaneous craft project (flower pressing today!).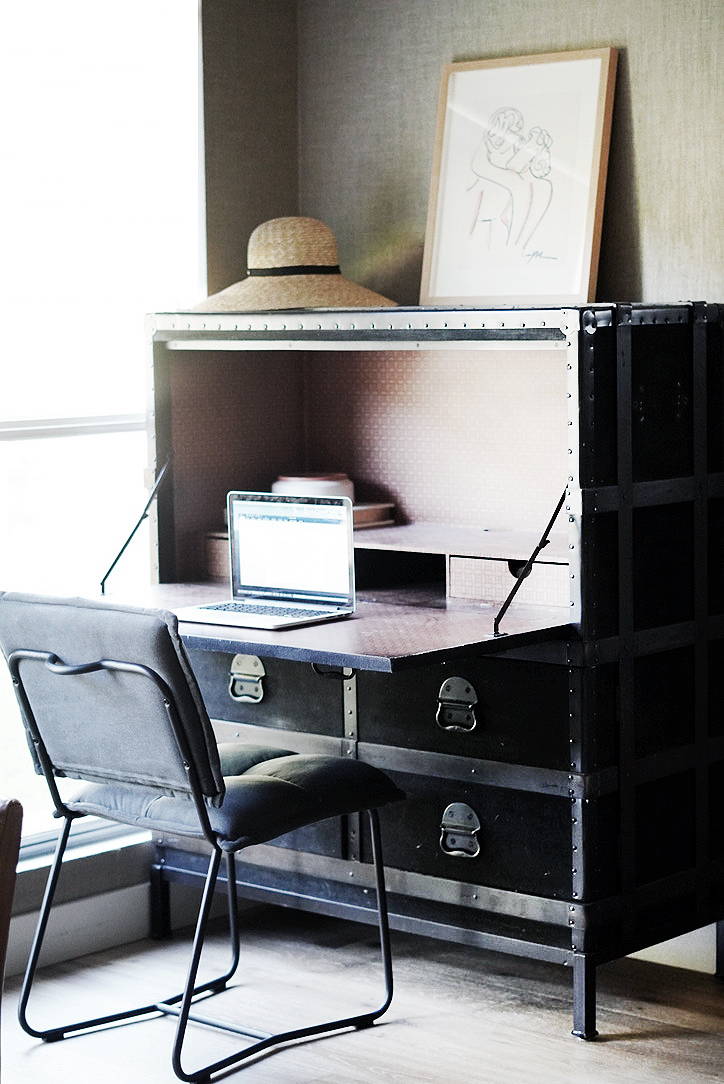 Send out more pitches and e-mails from my "office" — a small secretary desk in the corner of my bedroom (my husband has taken over the home office).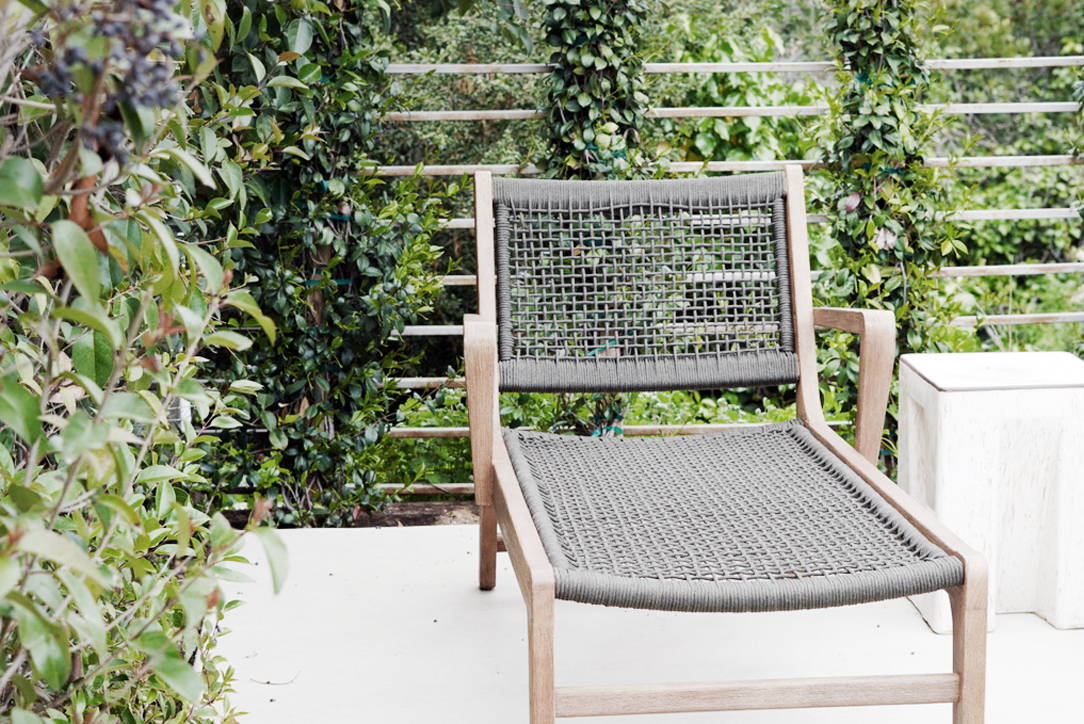 Relocate to a peaceful spot in the backyard while the kids nap.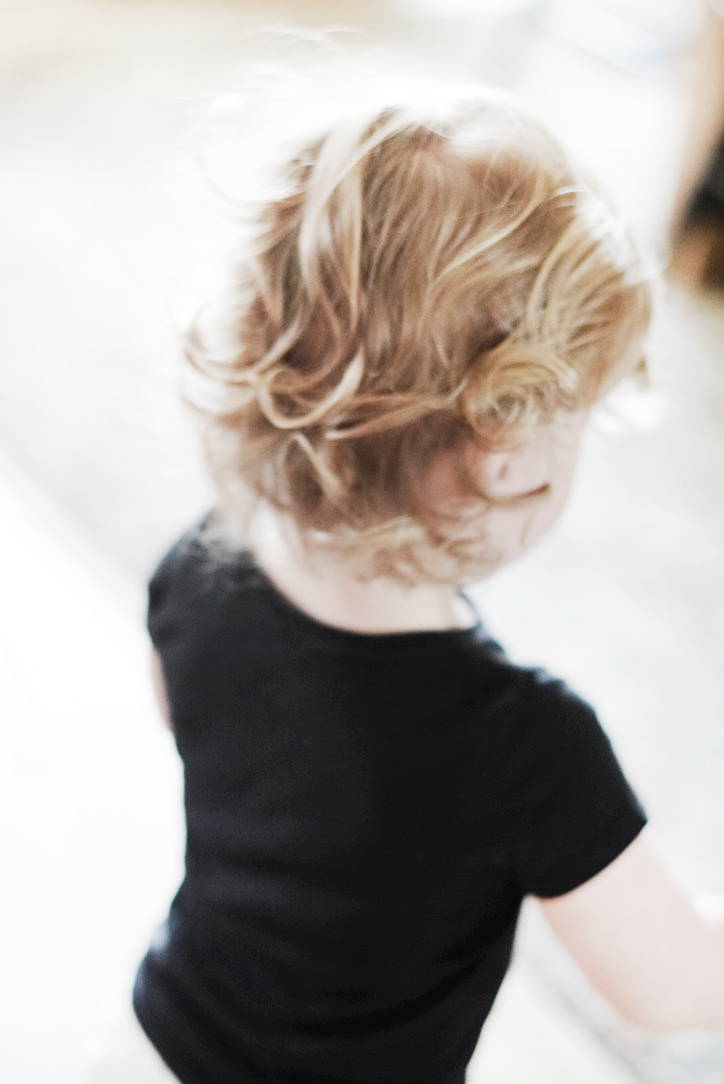 Exhausted. Contemplate napping for a brief moment. Then remember I have two kids and hundreds of e-mails to get through, so I eat some dark chocolate for an energy boost instead.

Check for signs of sprouting in the garden from the tomato seeds we planted a few weeks ago – still nothing.

Family stroll around the block to unwind – the kids like to see how their shadows change as the spring days get longer.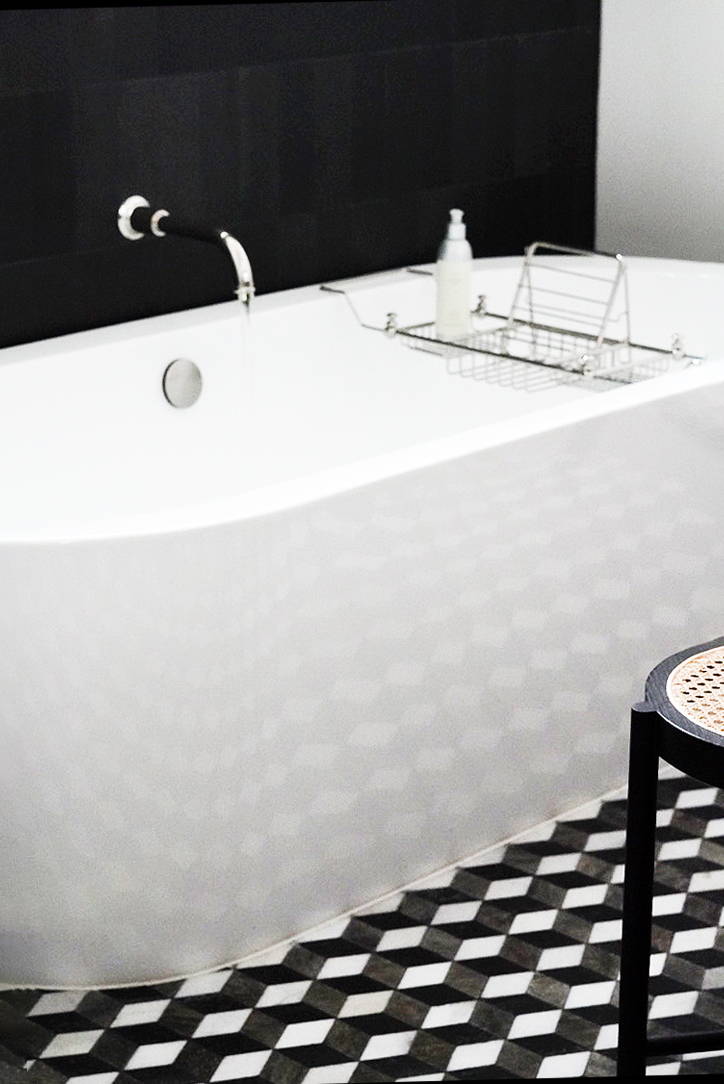 Catch up on any emails or urgent requests that didn't get my attention earlier, then treat myself with a warm bath and a glass of wine before bed (or skip the bath and watch Little Fires Everywhere. I never skip the wine though.)